Bankruptcy Lawyer Union County NC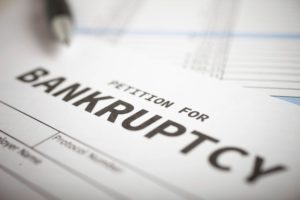 When going through financial hardships, it is never an easy decision to file for bankruptcy.  Often a debtor just needs some form of relief from their current financial situation.  At Burns, Gray & Gray, we realize that every individual situation is unique.  And we have an experienced Bankruptcy Lawyer in Monroe NC.
Bankruptcy can provide alternatives that can best suit the needs of the debtor. For example, an individual may file for a Chapter 7 Bankruptcy in order to discharge debt quickly, if they pass the Means Test.  Or perhaps a debtor would be better served filing a Chapter 13 Bankruptcy, which would allow an individual to stop a foreclosure and set up a payment plan to pay their debts, often at a significant discount.
At Burns, Gray & Gray we help our clients through the bankruptcy process.  Whether they need to file for Chapter 7 Bankruptcy or Chapter 13 Bankruptcy, Burns, Gray & Gray is there to walk you through, every step of the way. 
We can provide you with an experienced Bankruptcy Lawyer
John Burns is an experienced Bankruptcy Lawyer and can help you make the best decision and the guide you through this process.  Bankruptcy is generally regarded as one of the more complicated practice areas of law, and therefore it is essential to find an attorney that is not only competent, but with whom you feel comfortable with this difficult decision.
Often times an experienced Bankruptcy Attorney can help explain alternatives to bankruptcy and point out when it may be the only remaining option. Contact Burns, Gray & Gray for help cleaning up your financial difficulties.
***** 11 U.S.C. 528(a)(4) NOTICE. We are a debt relief agency. We help people file for bankruptcy relief under the Federal Bankruptcy Code. *****
Don't wait...
Contact us today. Find out what your options are and how we can help you resolve your legal issues!