Social Security Disability Lawyer In Union County NC
Contact us for a social security disability lawyer in Monroe NC.  Filing for Social Security Disability can be a long and confusing process.  But we can walk you through it.  Because, at Burns, Gray & Gray, we protect the rights and entitlement of disabled individuals.  In addition, we help you restore financial security while resolving your claims quickly.
You Need An Experienced Social Security Disability Lawyer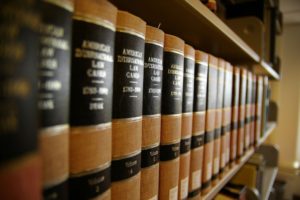 Social security disability is a government program.  And it provides payments for people who are disabled and unable to gain employment. 
But, one of the problems of social security disability is that it can be difficult to receive.  So, you must show you are disabled, and that the disability prevents you from gaining employment or income.  Also, often times people are initially rejected.  As a result they must appeal the decision several times before acceptance.
Also, this appeals process may take years to complete. And medical records must be reviewed to show the disability prevents you from making a livable income.  So, let us help you with the appeals process, and contact the law firm, Burns, Gray & Gray, first.
Appeals Are A Normal Part Of The Process
Finally, our firm will help you appeal the decision if the social security administration denies your application.
After appealing the decision, the social security administration may determine your disability status in court.  And in this case, we will prove you need disability.  Especially relevant is the fact that we have successfully appealed denials many times.  Furthermore, they provided substantial recoveries for our clients. So, if your case merits, we take it all the way.  Also, if your application is accepted, you receive disability from the time you were first disabled. 
So, let Burns, Gray & Gray evaluate your claim and get the compensation you deserve.  Contact us today.
Don't wait...
Contact us today. Find out what your options are and how we can help you resolve your legal issues!