Attorney Monroe NC
You need an attorney Monroe NC on your side.  The staff of Burns, Gray & Gray is here to serve you with the best legal representation possible. 
Physical Address:  103 North Main Street, Monroe, NC 28112
Mailing Address:  P.O. Box 904, Monroe, NC 28111
Phone:  704-289-5594
Fax:   704-283-0076
Office Hours:  Monday – Thursday 8:30 – 5:00, Friday 8:30 – 12:00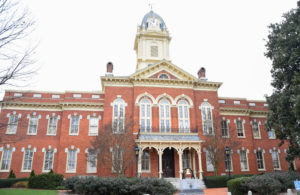 Union County Law Firm 
We have served Union County and the surrounding area for over 30 years.  If you need an attorney Monroe NC, come find us at Burns, Gray & Gray.  We are located on Main Street in historic downtown Monroe, NC.  There is parking on the street and behind the office on Stewart Street.