Criminal Defense Lawyer In Union County NC
If you have been charged with a criminal offense, you need a criminal defense lawyer.  Burns, Gray and Gray is here to assist you with an appropriate defense in order to achieve the best possible outcome. Our firm has been praised as a top criminal defense firm by our clients. We have the experience to help you if you've been charged with a felony or other offense. Call us at 704-289-5594 or contact us online immediately and speak with a top Monroe criminal defense lawyer.
We will do all in our power to secure the best possible result for you so that your charges are dismissed, or, if that is not possible, your fines and sentences are minimized.  We understand how much is on the line for you and that convictions can have incredible impact on the opportunities available to you in the workplace and in your personal life.
Your Criminal Defense Lawyer Fights For You
It is essential to enlist the aid of a capable Union County criminal defense lawyer given the huge number of resources that both the State of North Carolina and the prosecution have at their discretion. Often, the skills of the attorney representing you is as important as the facts of your case in achieving a favorable outcome.
When charged with a crime, it can be the most difficult and stressful time in a person's life. At Burns, Gray & Gray, we bring the experience and knowledge necessary to defend our clients against criminal charges.  We will listen to your side of the story, point out strengths and weaknesses in the evidence, and advise you as to the best way to proceed in court. Often some of the most vital breaks in a case can occur before the trial even begins. We will provide you with the necessary information and guidance to minimize the impact the prosecution has against your case.
We fight vigorously to get the best results possible for our clients. At Burns, Gray & Gray, we have experience in defending a wide range of crimes, including: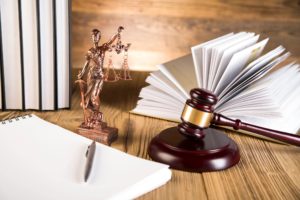 DWI
Drug Charges
Assault and Battery
Larceny and shoplifting
Sex Crimes
Injury to Real and Personal Property
Violent Crimes
Trust Us To Be Your Criminal Defense Lawyer
Whatever the charge, the attorneys at Burns, Gray & Gray will fight zealously for you. Give us a call today, (704)289-5594, to set up an appointment to talk to one of our attorneys, or contact us here.
Don't wait...
Contact us today. Find out what your options are and how we can help you resolve your legal issues!